In magazine view to zoom in and out:
Double-click: A double-click on any part of the page will result in a 2x zoomed view of that specific part. Double-clicking again will return to the full page.
Scroll: Use the scroll option on the mouse to zoom in or out.
Zoom Icon:  Select the zoom icon  to show the default zoom bar.  Set your preferred zoom level and this will be displayed on all pages of this publication.
Or from a mobile device
Pinch: Pinch in or out until you reach the desired size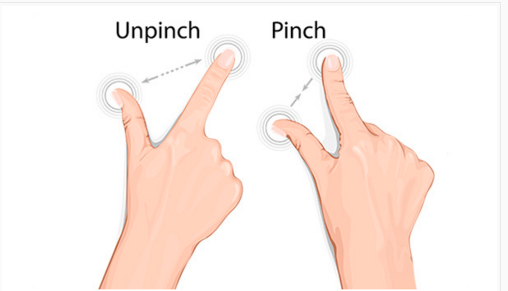 Note:  Zoom is not possible in the Text View