Some publications have the option to print the current page within the ZR5 Online:
Ensure the publication is open
Click the Print icon  in the navigation bar > This will print the current double page
Repeat for further pages you wish to print
Please note: by selecting print "all" in your print options, you will print the current double page you are viewing, due to copyright restrictions it is not possible to print or print to PDF the whole magazine.
The Zinio Reader 5 Offline will be released soon to support offline reading.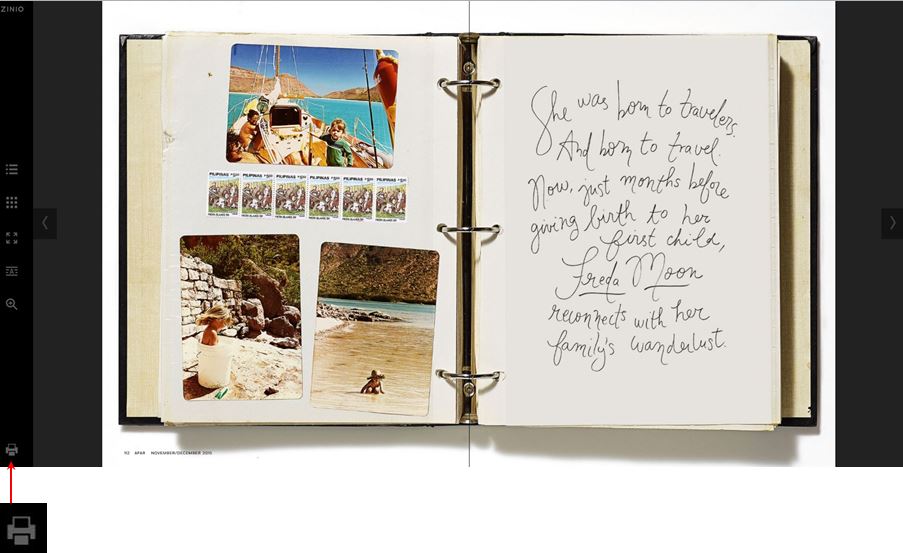 This feature's availability is established by the Publisher and may not always be available
NOTE:  It is only possible to print in the online version of ZR5.